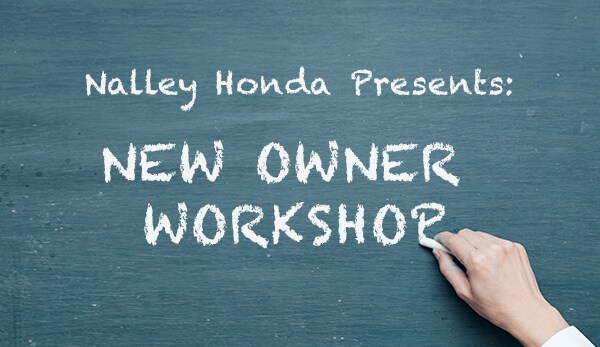 Nalley Honda New Owner Workshop
Our personalized training session will highlight the many features of your new vehicle and give you the opportunity to ask our highly trained service personnel any and all questions you might have about your new vehicle.
We invite you to stop by Nalley Honda on Tuesday, May 22, 2018 at 7:00pm for an evening of one-on-one training. There will be food and prizes, so it's sure to be a good time!
Our New Owner Workshop is just one of the many ways that the staff at Nalley Honda is committed to maintaining the life of your vehicle. Offering service and maintenance for the duration of your car's lifetime, our team is dedicated to making sure you get the most out of your Honda.
RSVP using the form above or call 866-343-3397.