The 2020 Honda Odyssey is here and it's everything but the typical minivan, but that doesn't mean it's not still the perfect vehicle for moms, dads, and families everywhere. Once you sit behind the wheel and look back at all the space and features around you, you'll see there's no way not to fall in love with the Honda Odyssey, whether you're in the driver's seat, the front passenger seat, or the back row. The Odyssey is now fully modernized, which means sleek and high tech.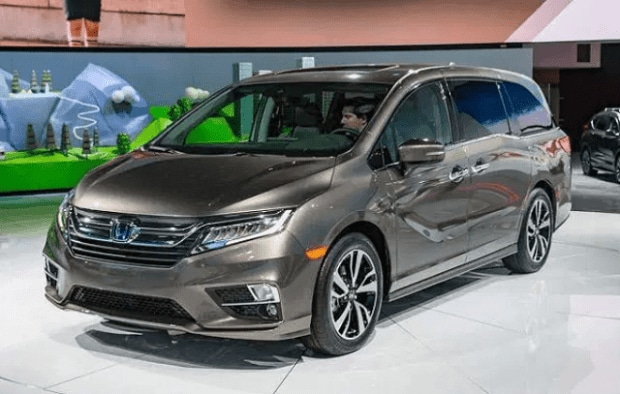 The best part? It will soon be ready for you to test drive here at Nalley Honda. This is one vehicle you will want to take the whole family to test drive, because it's built with them in mind – with way more features than just one person could ever take advantage of
These features include:
Magic Slide 2nd-row seats™
CabinWatch™
CabinTalk™
HondaVAC®
Honda Sensing® and much more...
This 2020 Odyssey comes equipped with everything you could need to make your next long road trip a breeze. Even your dogs will love all the extra space the new Odyssey provides. One of the coolest things about the new Odyssey is that it was designed with everyone in mind; from the parent who wants to keep a watchful eye on their kid without turning around every 30 seconds, to the teenager who wishes to escape the van much easier than having to crawl on the ground to exit.
With the Magic Slide 2nd-row seats, you'll be able to move about the cabin much easier, and reach to backseat items much more easily. CabinWatch™ allows the driver and/or passenger to monitor the backseat at their convenience with the touch of a button. This only scratches the very surface of what you can do in the new 2020 Odyssey and we can't wait to share it with you in full. Keep an eye on our page to learn more details and be the first to purchase one!