Getting an oil change is nobody's favorite thing to do. First, you have to take time out of your busy day to go find a service center you can trust enough to do a good job, while also not overcharging for it a simple task. But, if you don't do it, the consequences are even worse. The good news is, getting an oil change doesn't have to be a pain, as long as you know what to look for.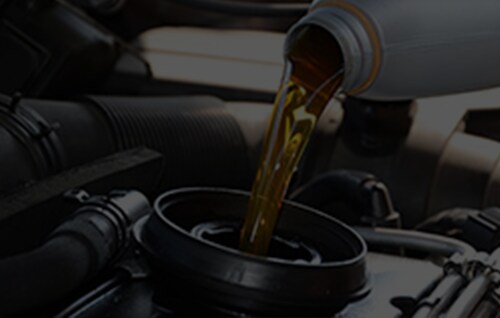 When you go to get an oil change, you've probably noticed that there are two different options available: conventional oil or a synthetic oil change. What's the difference between the two and which one should you get?
A conventional oil change is the standard type, has been around for a long time, and what most people are used to. The foremost benefit of conventional oil is the price, it's almost always cheaper to put conventional oil in your car. In many cars, conventional oil will make it run just fine and scheduling oil changes regularly will help your car run well over the long run. For some vehicles, getting a conventional oil change is not an option. Which bring us to a synthetic oil change.
Synthetic oil is recommended for many cars and will help keep your motor neat and clean by decreasing sludge and improving your engine's efficiency. Synthetic oil goes a long way in keeping your engine healthy and can go a long ways in increasing the life of your vehicle. Synthetic oil also helps in keeping your car running in harsh temperatures both high and low. If you've been out and about, letting your car sit in cold temperatures can sometimes affect the performance when you start it back up again. Synthetic oil helps prevent that from happening. Synthetic oil also is engineered to prevent your engine from over heating which will come in handy during your summer road trips.
So what kind of oil change should you choose? Start by reading your car's owner's manual to see what is recommended. If you're still not sure, feel free to schedule an appointment with us and one of our friendly service advisors will help you figure out exactly what is best for you.