As one of the most popular and beloved automakers in the world, Honda takes its role in the industry very seriously. Every year, Honda produces cars that push boundaries and create a unique driving experience in cutting edge vehicles, all while keeping one eye towards the future and preparing for the technology that will shape it. One of Honda's most successful vehicles is the CR-V, a crossover that has gained fans the world over.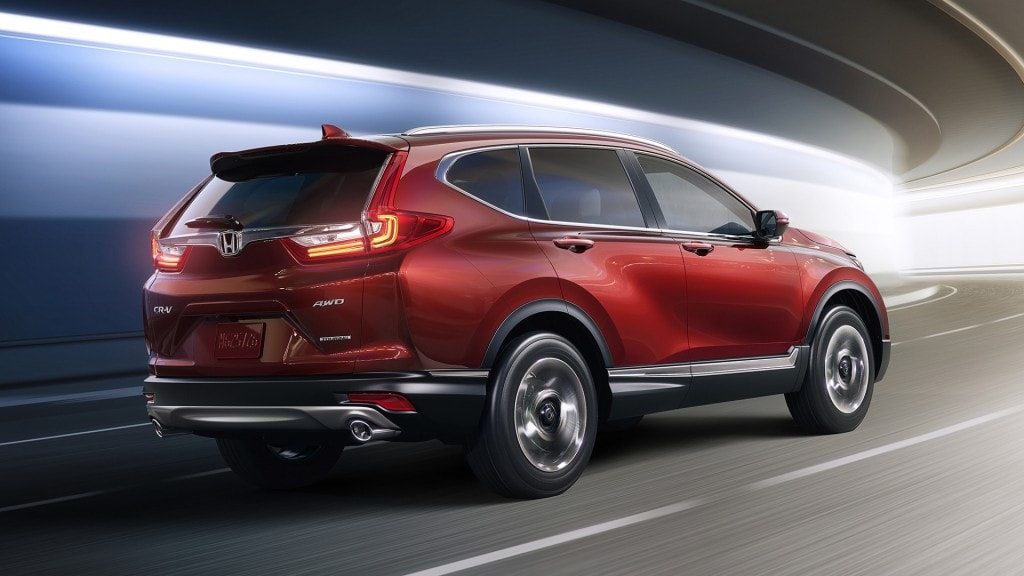 As the 2017 Honda CR-V is set to be released, there a few new things to know, as well as many subtle improvements on the vehicle you know and love. The latest version of the vehicle recently debuted in Detroit and impressed many with more distinct lines, new LED headlamps, and a noticeably rugged exterior. Other differences include an extension of the length of the car by 1.5 inches, and small gain to the size of the interior of the car. In addition, the 2017 CR-V is one inch taller than its 2016 counterpart.
One of the biggest differences in the 2017 CR-V is found under the hood. For the first time ever, a turbo engine can be found in the vehicle. Most trim levels contain a 1.5-liter direct-injected DOHC turbo-four powerplant, which can also be found under the hood of the Honda Civic.
In the interior, you can find wood trim and leather seats, as well as state-of-the-art entertainment and navigation technologies like Apple CarPlay and Android Auto. Some other nifty features include remote engine start, blind spot monitoring, and rear cross-traffic monitor.
If you are interested in the 2017 Honda CR-V, or any other vehicles in the new Honda lineup, stop by Nalley Honda for a friendly staff that will work with you to find a deal that meets your budget.