The Accord is one of Honda's signature vehicles and has become synonymous with the Honda brand through multiple generations and thousands of adoring owners. Some might say, with a car that is already this iconic, why would you want to change things up? But, sometimes it's good to take on a challenge – and Honda loves nothing more than a good challenge.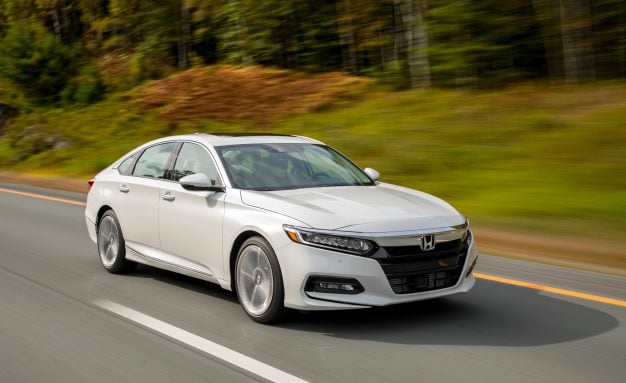 That's why the 2018 Honda Accord underwent a dramatic re-conception in 2018 and resulted in a car that ranked among the top-rated Consumer Reports' sedans of 2018. So what's different about this year's version? To start, notice the 1.5 liter turbocharged four-cylinder engine, which gives you all the power you need. Because of this, Consumer Reports calls the all-new Accord "one of the quickest in its class and averages an excellent 31 mpg overall."
The goal in designing the newest Accord was to find the perfect balance between sporty driving that's fun to handle with a vehicle that works for a family. Because of this, you can find a newly designed and highly intuitive infotainment system. This makes the driving experience much more exciting for everyone inside, while also putting the driver in charge of their car like never before.
If you're a fan of driving technology, you will love all the features you will have to play with on the new Accord. Starting with automatic emergency braking, forward-collision warning, and lane-keep assist.
If this all seems like the perfect car for you and your family, then stop by and see us. Our staff would love to help you on a test drive and give you the keys to one today! Or browse our website and see the hundreds of other new and pre-owned vehicles we have. We hope to see you soon!