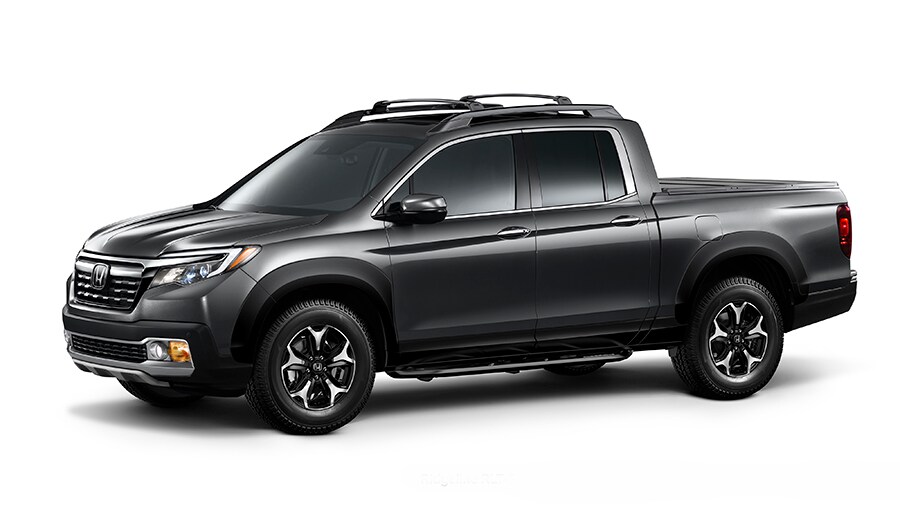 Car enthusiasts all over the world are gearing themselves up for the 2017 Honda Ridgeline. The release of the new truck has excited many and has ignited an intense interest in all things Ridgeline. From its powerful performance to its elegant design, there are many things about the Ridgeline to be excited about.
Listing every feature of the Ridgeline would take a long time, so here are the seven best reasons to be excited about the 2017 Honda Ridgeline.
1. The Composite Truck Bed
While other manufacturers debate the merits of steel and aluminum truck beds, the Ridgeline presents an all new option that sets the standard in durability. As tested in this video, when 800 pounds of landscaping blocks are dumped on, the Ridgeline holds up without a scratch – something other truck manufacturers can't say for themselves. If you're looking for a reliable and heavy-duty storage option, the Ridgeline is where you should start.
2. Front Wheel Drive
The front-wheel drive system on the Honda Ridgeline allows for a unique and comfortable driving experience. It is the only vehicle with a cargo bed equipped with front wheel drive. This makes the Ridgeline a truly unique truck.
3. In-Bed Trunk
There's a lot of great thinks about the bed in the Ridgeline. One of the most convenient is the in-bed trunk, which allows you to lift up a panel in the bed of the truck and store valuables/groceries or anything else underneath. This nifty feature is so useful that you'll wonder why this isn't on every truck.
4. Truck Bed Audio System
Ok, one more thing to know about the truck bed. The Ridgeline is equipped with a world-class audio system. The innovative design turns the truck bed into its own audio system that can be controlled with any Bluetooth device.
5. The Perfect Size
The Ridgeline is the only mid-size pickup with enough room to haul four foot wide items flat on the floor of the bed. This is a huge advantage over the competition and a reason why anyone in the market for a truck should strongly consider the Ridgeline
6. Versatile Rear Seat
The 2017 Ridgeline has the potential for even more storage space thanks to the versatile rear seats. If you need to store something inside, you can fold away the backseats and find yourself with a ton more room for anything you could want.
7. The Great Reviews
The Ridgeline has been met with praise from both consumers and journalists alike. Come into Nalley Honda and see this titan of a car for yourself.